Best places to trek in Northern Laos?
which region is the most authentic and beautiful for jungle trekking? Trekking most scenic villages in Laos?Ideal region for trekking in north Laos? Where is the best trekking region in north Laos? Which place is the most suitable for trekking in North Laos? What needs to be prepared when trekking in North Laos?
2 Answers
Some best places for trekking in Norther Laos are :Nong Khiaw, Phongsali, Luang Namtha . Phongsali region is the most remote and therefore for the real adventurous ones.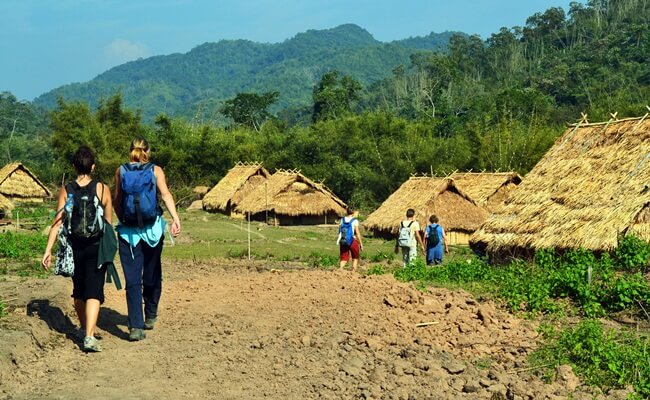 Luang Prabang – Trekking – Muang Khai  – Khouangsi can be the best choices
After breakfast, you can cross the Mekong River for an easy trek to the Ancientroyal temple of Wat Long Khoune and to Ban Chan to visit the traditional pottery kiln. Afterwards we take a long-tail boat to Muang Khai to continue our trek towards Ban Nong Haew, located high over the mountain where we will also visit the hill tribe villages such as Khmou and H'mong and arrive at the paradise setting of the Khouangsi Waterfall.. You can also visit the villages of Ban Thaphen and Ban Ouay. Overnight at Ban Thapen at Villa Vanvisa